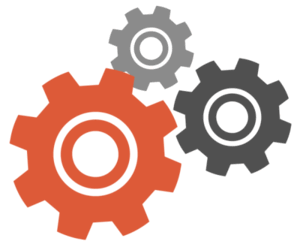 Hey - YOU CAN COMPLETE US
Graphic designer for Digital Media
Responsibilities:
Designing various marketing materials such as social media graphics, email newsletters, infographics, and other visual content.

Creating custom designs and illustrations for marketing campaigns, landing pages, and websites.

Working closely with the content and marketing teams to create compelling and visually appealing content.

Managing and maintaining the company's branding guidelines across all marketing materials.
Requirements:
Proven work experience as a graphic designer with a strong portfolio of design work.

Excellent knowledge of design software, such as Adobe Creative Suite.

Familiarity with design principles, typography, and color theory.

Understanding of digital marketing concepts and ability to translate them into visual designs.

Strong communication skills and the ability to collaborate with cross-functional teams.
Responsibilities:
Develop and implement sales strategies to meet revenue goals
Identify and pursue new business opportunities
Build and maintain relationships with clients and partners
Analyze sales data and provide insights to the management team
Collaborate with the marketing team to develop effective sales collaterals
Requirements:
Proven work experience as a business manager or sales manager in a digital marketing agency or related field
Strong business acumen and strategic thinking skills
Excellent communication and negotiation skills
Demonstrated ability to meet or exceed sales targets
Bachelor's degree in business, marketing, or related field
Responsibilities:
Develop and implement social media strategies to increase brand awareness and engagement
Create and publish social media content across various platforms
Analyze social media metrics and provide insights to the management team
Build and maintain relationships with social media influencers and partners
Stay updated with the latest social media trends, tools, and algorithms
Requirements:
Proven work experience as a social media manager in a digital marketing agency or related field
Proficient in social media management tools like Hootsuite, Sprout Social, etc.
Strong understanding of social media platforms (Facebook, Twitter, Instagram, LinkedIn, etc.)
Excellent communication and collaboration skills
Bachelor's degree in marketing, communication, or related field
Responsibilities:
Create high-quality, SEO-optimized content for various digital marketing campaigns
Develop and maintain editorial calendars for clients
Ensure all content aligns with the brand guidelines and marketing objectives
Conduct research and stay up-to-date with industry trends
Collaborate with other team members to ensure timely delivery of projects
Requirements:
Proven work experience as a content writer in a digital marketing agency or related field
Excellent writing and editing skills
Familiarity with SEO techniques and best practices
Ability to work under tight deadlines
Bachelor's degree in journalism, marketing, or related field
Bid Manager (Google and Meta)
Responsibilities:
Manage, optimize and execute online advertising campaigns on Google Ads and Meta platforms
Create and implement effective bidding strategies to achieve clients' business goals
Conduct competitive research and analysis to stay on top of industry trends and best practices
Monitor and analyze campaign performance metrics to identify areas of improvement and opportunities for optimization
Work collaboratively with internal teams to develop compelling ad copy and landing pages
Maintain a deep understanding of Google Ads and Meta platforms' features and functionality to provide insights and recommendations to clients
Keep clients informed of campaign performance and proactively make recommendations to optimize their campaigns
Track and report on campaign performance and communicate results to clients and internal teams
Continuously test and optimize bidding strategies to improve campaign performance
Requirements:
Bachelor's degree in Marketing, Advertising, or a related field
2+ years of experience in managing Google Ads and Meta campaigns
Proven track record of delivering successful online advertising campaigns
Strong analytical skills and ability to use data to inform decision-making
Excellent communication skills, both written and verbal
Comfortable with multitasking and working in a fast-paced environment
Ability to work collaboratively with cross-functional teams
Google Ads and Meta platform certifications are preferred
WordPress Website Developer
Responsibilities:
Develop custom WordPress websites using Elementor and other related technologies
Work collaboratively with the team to ensure that client requirements are met
Customize themes and plugins to meet client needs
Debug and troubleshoot any issues that arise during the development process
Optimize website performance and ensure that it is responsive across all devices
Provide ongoing support and maintenance for existing websites
Requirements:
Proven experience developing custom WordPress websites using Elementor
Familiarity with HTML, CSS, PHP, and JavaScript
Strong understanding of web development best practices
Ability to work collaboratively with a team
Strong problem-solving skills and attention to detail
Ability to manage multiple projects and meet deadlines
Excellent communication skills, both written and verbal
Education and Experience:
Bachelor's degree in Computer Science or a related field preferred
2+ years of experience in WordPress website development using Elementor or similar page builders
Experience with website optimization and SEO is a plus
For enquiries and applications , please send your resume along with a detailed cover letter at

[email protected]