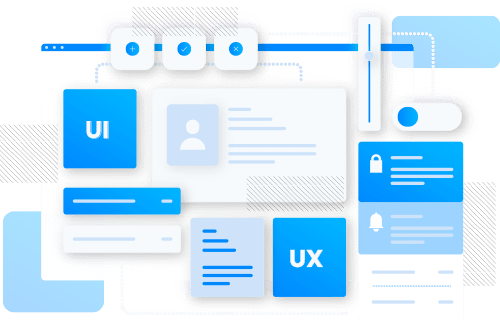 Excellent User Experience is all, that our designs are aimed at - providing the best-in-class user experience and user interface to our global customers.
We understand the importance of good design in the digital presence of your business. Our people-first, appealing, and pleasant designs address the needs of modern businesses and enterprises. We offer comprehensive UI/UX services that include branding, responsive web design, mobile app design, user experience consulting, and promotional designs using the latest tools and technologies. Our IT industry experience, in diverse technologies, is proof enough to showcase our successful span, across the globe.
With a unique blend of modern technologies and innovative approaches, we create responsive and adaptive designs with uniform cross-platform compatibility. With years of experience in the design industry, we are known for our creative passion and hands-on experience in all aspects of UI/UX. We understand what it takes to build a brand from the design perspective and help deliver the same using modern tools and ways of thinking. We help clients thrive by simplifying designs that can make a lasting impact on the mind of the users which in turn, increase brand awareness and loyalty.