E-commerce Platform Development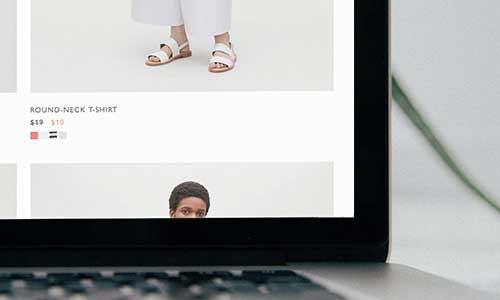 Ecommerce is a flourishing industry right now. The quickly expanding web populace is making a gigantic interest in online shopping channels. Soshell has made its mark by serving numerous clients by helping them to create and manage their e-commerce platforms. We understand your needs, hence incorporating optimized features for you to start selling online with ease. Get on board to improve your Online Conversions. Today business owners are looking for the best platforms for their e-commerce website development, and we partner with you and turn your potential customer into buyers through online conversions.
The linking and navigation of pages are made user-friendly and easy to provide the ultimate convenient experience. With our services, running and managing your online business 24×7 has become stress-free yet profitable. Each store can be set up in a single admin panel with its unique product catalog. E-shopping cart development is a user-friendly feature, and it helps customers to follow the step-by-step process for purchasing the desired product with multiple payment gateway options.
Are you a wholesaler or retailer? Whom do you wish to cater business to – end consumers or other businesses? Our experts will help you build any eCommerce type for your business!
Engage with customers within the same dashboard to convert website visitors, encourage repeat purchases, and recover lost sales. Make informed decisions with advanced reporting and analytics features provided by our well-equipped website. We provide a massive platform for retailers as well as wholesalers to list their products to be sold directly to clienteles. The e-commerce store is a 100% mobile compatible format in which retailers can list their products on MRP to increase sales and maximize the reach of the customers.